And I don't mean NOSE.
While those of you in the Pacific Northwest are picking apples, we have a different fruit in season here in Houston.
Can you guess what it is?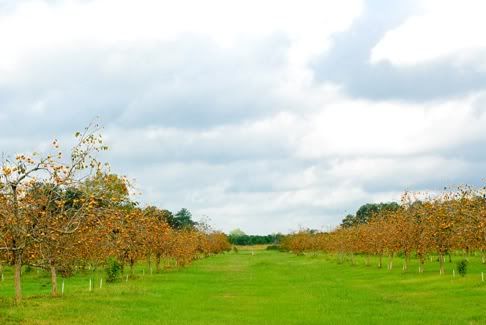 Nope, not oranges.
Look closer.
Sometimes called the fruit of the gods, these are
persimmons
! This particular variety is the Asian (Shizi) Persimmon found at the
Matt Family Orchard
.
It was a breezy, muggy, mosquito filled morning but worth it! They gave us gardening shears to cut the bright orange fruit from the branches.
With 1,100 persimmon trees, we had many a branch to choose from!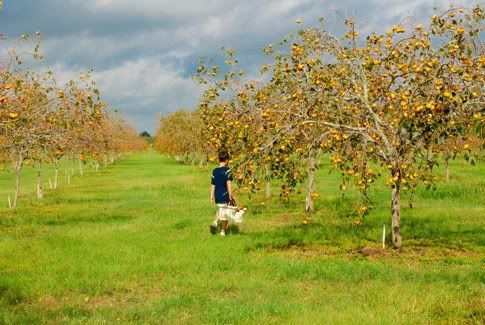 Talk about YUMMY loot!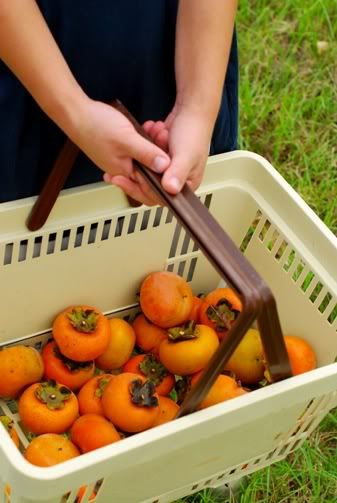 When I was little, my mom would get these from Ko-Ko's market. I had a hard time distinguishing this deliciously sweet fruit from a tomato. (Hey, I said I was little!) I didn't learn the name of this fruit until I was an adult.
And now I can eat as many as I want! Because I'm a grown-up! Woohooo!
Even though I'm sure my mom would still tell me to eat only one so I don't get a tummy ache.
T
o find a pick-your-own farm or orchard in your area, visit
www.pickyourown.org
.