Yesterday was officially our first day of school! Woohooo!
Yes, I realize it is October.
We started our morning off with a breakfast at McD's. Not because I'm a plan-ahead kind of mommy, but because David was running late for work so we decided to take him (faster than him going to the employee lot, taking the shuttle, etc).
And the only reason I'm including that tidbit up there is to have a record of being a "fun" school marm. Kids, now you can't say I never did anything spontaneous with y'all.
With our bellies filled with the nutritious goodness that only a McGriddle can give, we began our school day.
I had
planned
on doing block scheduling again (M/W focus on language arts and history, T/Th focus on science, Latin and art). But feeling defeat in the LA department a short while back has spurned me to try the
every subject, every day
approach. Sure it's more hassle for me, but it will hopefully work better with my boys' retention issues (or lack thereof). That's what I get for saying "we will definitely be keeping" something in the first place!
A few weeks ago, I picked up this chore chart and decided to modify it for use in our homeschool.
It adds zero value to record-keeping or anything like that, but for some reason my boys really ENJOY being able to mark off charts and track their daily progress. An added bonus is being able to deflect the old
"what else do we have to do?"
question!
Are you impressed with my high tech homeschooling techniques? I'm cutting edge, I tell ya.
All in all it was a
great
day. We completed spelling, math, handwriting, language arts, history, and Latin. Science got put on hold due to a lack of seltzer water for our science experiment-- so much for "common" household items.
For a list of what we're using this year, check out
this post
. The only difference is that we are using
Switched On Schoolhouse
for the language arts portion, while continuing with the Sequential Spelling.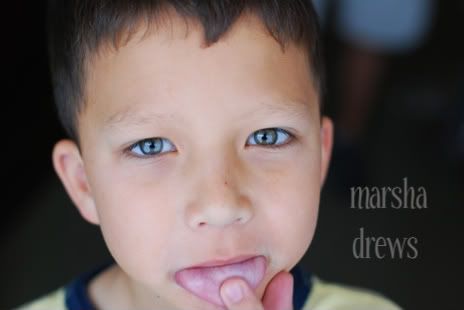 Noah's take on Day 1 and our plans for the year:
"Mommy, I think my nemesis this year is going to be Language Arts."
"Noah, an 8 year old that can come up with the word nemesis and use it correctly in a sentence should have no problems with Language Arts!"



If you're homeschooling, how is your year going so far? Anyone getting an off-season start like me? If you are not a homeschooler, how is your family adjusting to the back-to-school routine?