It is a non-contest week at one of my favorite photography sites--
I Heart Faces
. This week's theme is "Favorite Things."
I'm focusing on favorite things from my Vanity.
Vanity as in the sink in my bathroom.
(As opposed to the vanity that means being vain or having excessive pride in one's appearance. At least not
this
time.)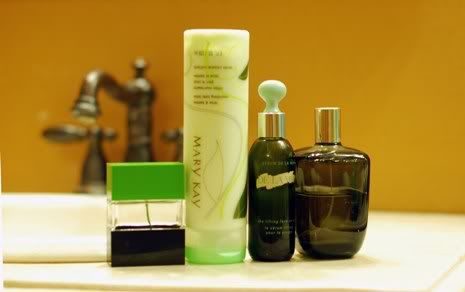 I've been in a bit of a fresh smelling kick lately and it shows with all of those green products up there.
These are a few of my favorite things de la Vanity:
1. MAC fragrance in Creations Hue: Greenify
2. Serum de la Mer (doesn't have much of a scent but is supposed to be "the lifting face serum")
3.
Mary Kay Lotus and Bamboo nourishing body lotion
4. Unforgivable by Sean John (I love how this smells on my hubs!)
And I can't leave out this not-pretty but VERY useful item for those of us that are lazy about washing the ick of the day away on the super-tired nights...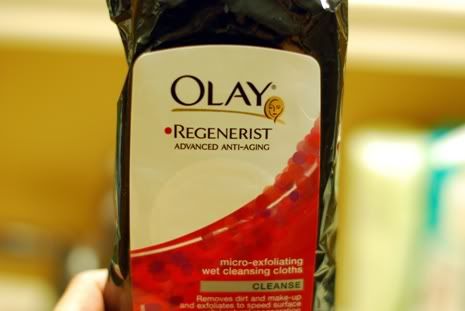 I am a bit sad that I am to the point of searching out anti-aging and anti-wrinkle products. But I'm not going to
wipe
away the tears!
Because rubbing on your face causes wrinkles, y'all.
What are

your

favorite vanity items?