I bought new hoodies for Austin and Noah the other day. As I went to hang them in the front closet, I noticed the brown one with sleeves shorter than all the others.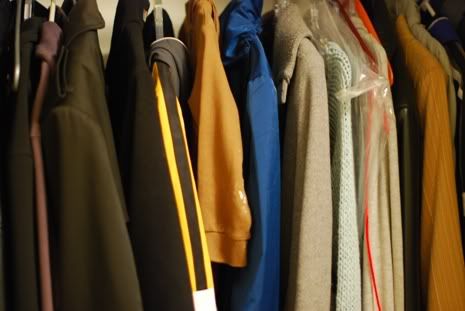 I remember the last time Christian wore that jacket. It was on our trip to Buffalo, NY the weekend before he passed away.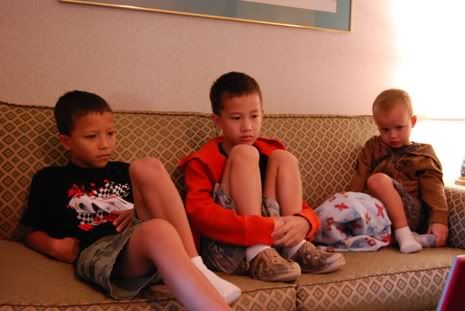 When I took his jacket out, I saw a white spot on the sleeve. At first I thought it was paint. The closer I looked, the more I realized it was toothpaste.
I couldn't help it. I just HAD to smell it.
(I know, how weirdo is that?!)
But I did it anyway.
It brought to mind thoughts and memories of Christian's last visit to the dentist the week before... how he picked out sunglasses to wear under the bright exam lights... how they said he had perfect teeth... and how excited he was to have his own silly old floss card.
As my nose got closer to that toothpastey spot, I remembered the eskimo kisses that we shared at bedtime. My nose touching his nose, followed by tickles and laughs and him always asking "Way down with me, mommy? Pweeease?"
Ack. Who could resist that combined with that grin of his?!
I always said yes. And my intentions of only lying down with him for a minute or two were always foiled! I wouldn't trade those minutes (or hours...) for anything.
Austin and Noah have outgrown all of their clothes and shoes over the past 16 months. I look at them and it is easy to imagine the kind of men they will be one day.
What is difficult for me is the realization that Christian will forever be 3 years and 9 months old in my mind.
He will always fit that jacket... the jacket that seems smaller and smaller with each passing day.
"...ye know not what shall be on the morrow. For what is your life? It is even a vapour, that appeareth for a little time, and then vanisheth away." - James 4:14