I don't have as many pictures of
myself
with Christian as I would like.
However, there is one picture that is a favorite of mine. You may have seen this as my avatar in various places.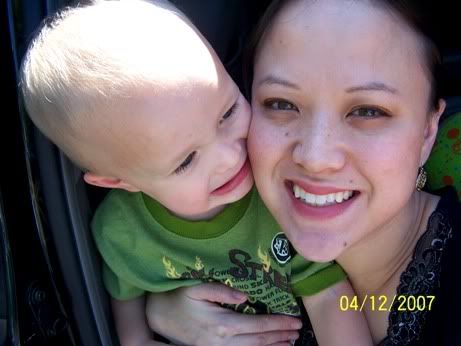 That day is so clear in my mind. We were killing time in the parking lot of the athletic club where Austin and Noah were participating in a class for homeschoolers.
Christian and I sang songs, had a snack, and goofed around together-- just the two of us for an hour and a half!
Do you want to see a few more pictures from that day?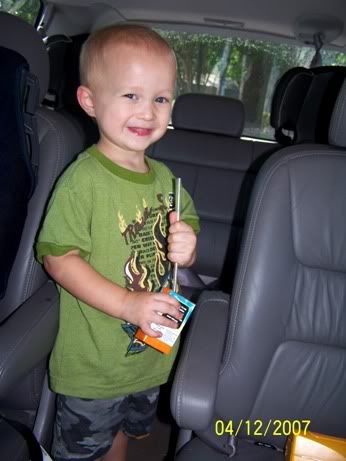 One-on-one time always brings out the best in their personalities!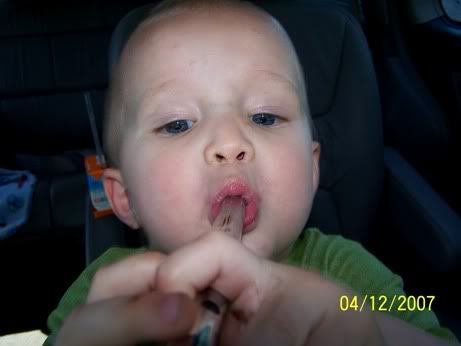 Christian decided to plop himself in the back row where the big boys usually sat and said he was ready to go.
Ha! He knew the car doesn't start if you aren't in your carseat.
But he tried anyway. Always wondering how far that grin was going to get him...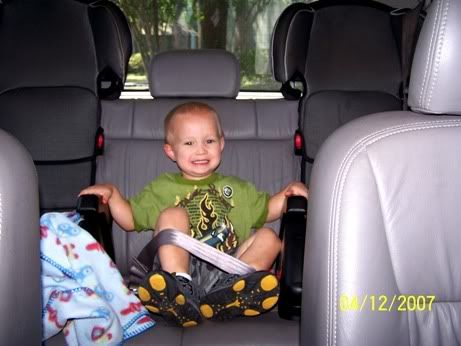 What a great time we had that day! I don't know why I decided to bring my old Kodak along, but I'm sure glad I did. It's nice to have photographs to go along with a memory.
I take that back. I do know why I had my camera with me that day.
GOD KNEW.