Each week, my boys attend an enrichment program for homeschoolers. They have been going for years and love their classes, teachers and friends.
Visions of a ruthless gang of homeschooled boys shaking the other kids down for their snack money came to mind.
I calmly asked him what he did with his posse.
Oh, you know... hang out, make comics... that kind of thing.
Comics? I am intrigued.
Wanna know the name of our comics? Obama Wars.
He proceeds to laugh like it is the most hilarious thing EVER.

It's like Star Wars but Obama is Darth Vader!!! Luke Skywalker is John McCain!!!
Pretty clever, huh? I thought so.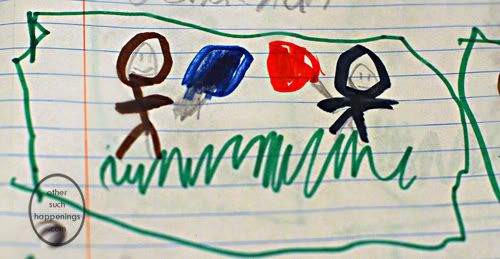 O' Vader will not concede.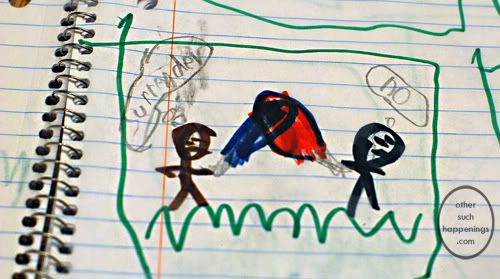 (It's surprising to see the GOP on the offense, isn't it?)
Do you think this is a good thing or a bad thing? Would you still let your kid hang out with my kid? I think it's stinkin' funny and yikes at the same time!
I suppose it would be good to have
yet another
talk about being respectful of the President, even if we didn't vote for him.
(Do you think this is going to set off any red flags at the White House? Do you think they'll suspend my Blogger account? If you don't hear back from me in a few days...)