The title pretty much sums up what I've been elbow deep in today.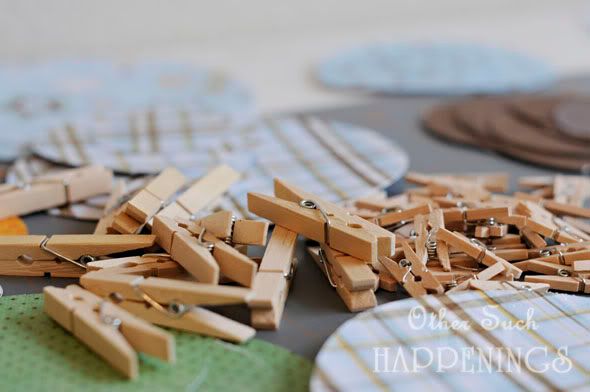 (I am refraining from making some joke about being in deep doo doo because I am sure that would be unladylike and make me lose a few friends... or would I
gain
a few friends?)
As I was cutting out a bzillion circles, I kept wondering what the
awful
smell was. Did some rodent die and rot in the corner of my new room? *gasp* Did one of our hamsters meet their demise?!
Nope. It was just this STINKY(!!!) hemp string.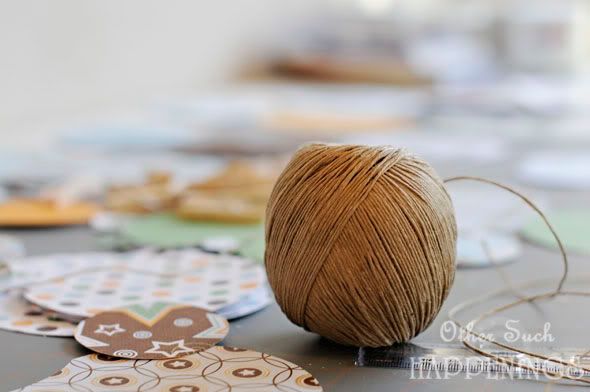 I'm decorating for my friend Dixie's baby shower. She is prego with her 10th child! :)

girl,
boy,
boy,
boy,
boy,
girl,
girl,
girl,
girl
.
.
.
and BOY!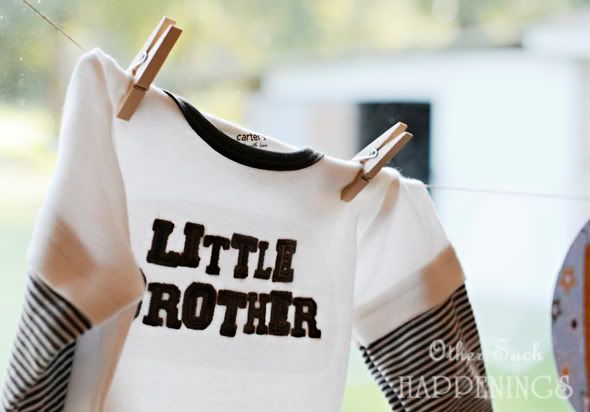 With the circles and clothespins, I made these super-cute decorations for the windows and walls.
The focal point is the clothesline with the "Little Brother" shirt and his name...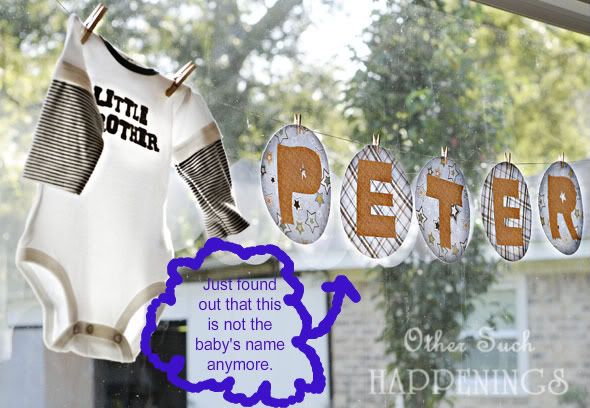 Well, I
thought
it was going to be his name.
When my friend Laura came over to help me get my house in order, she saw my adorable sign and told me that "Peter" is not going to be his name.
They changed their mind.

So I did what any good friend would do and fixed my mistake.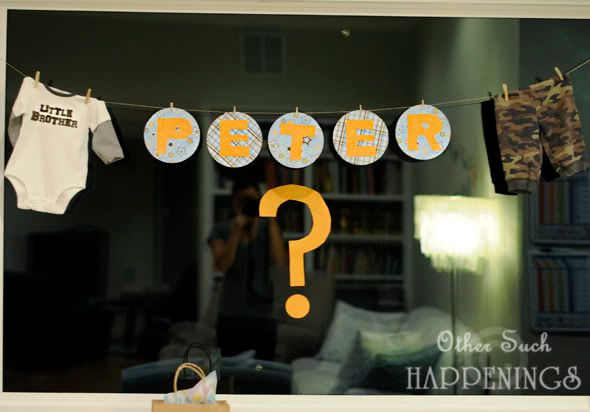 Brilliant, no?
This way, all of my bases are covered! Because they are sure to change their minds several times before the baby is born next month. With one of their children, he didn't have an official name for weeks after he was born.
Did you already have names picked out before you gave birth? Or did you take your time in naming? If you don't have kids, what are your thoughts on the whole naming thing?