My sister Bobo and her husband have a dog.
Hello, Piper!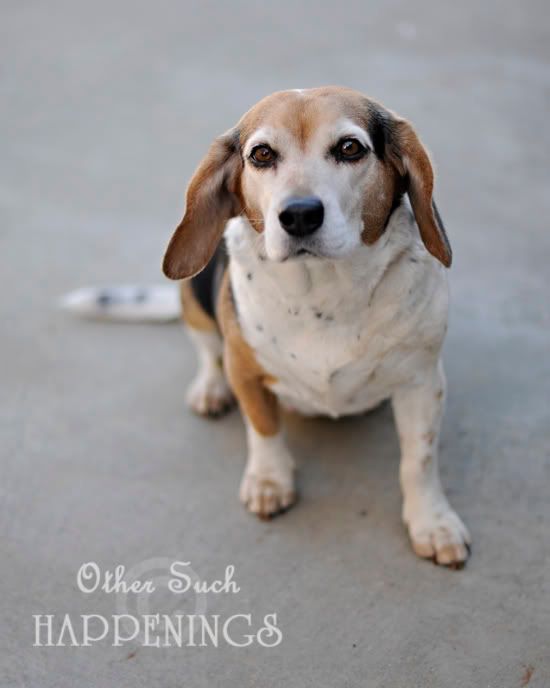 You're waiting for a treat, aren't you?
It's hard to resist giving her a little something. Maybe that's why she's such a chubster.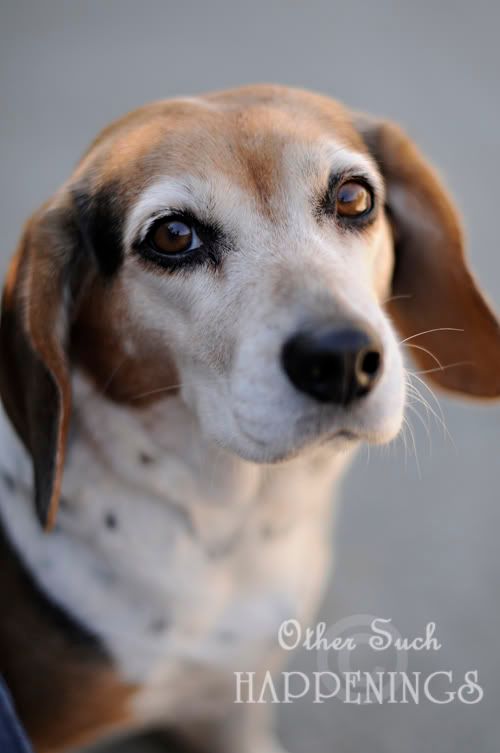 She is spoiled rotten. The neighbors will give her treats, walk her, and even bathe her! (Why can't I have neighbors like that?!) I wouldn't be surprised if they also have a monogrammed doggie bed at their house just for her.
Do you have pets? Inside or outside? Do your neighbors love 'em or hate 'em?