Happiness is having someone to laugh with...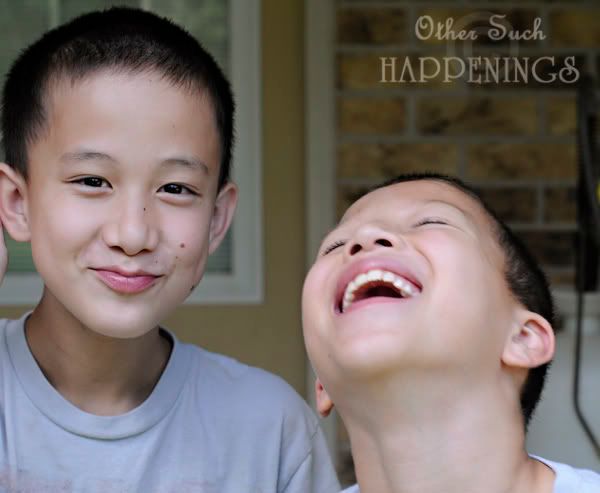 Or sometimes just
at
.
Either will do!
Behold, how good and how pleasant it is for brethren

to dwell together in unity!
I pray that their friendship and love for one another will last forever.
Even with the occasional fist-fight thrown in for good measure.