When this is what you have stashed in your hotel room for the week...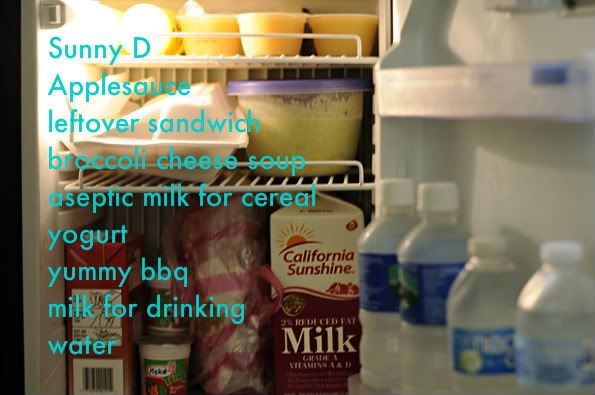 Being greeted by the sight and smell of this brings much happiness!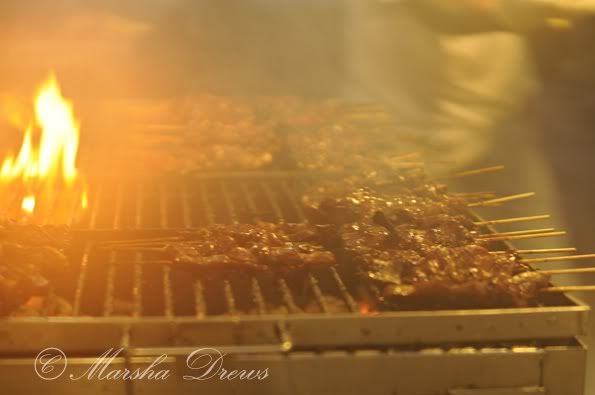 Goodbye week of $9 burgers and $15 pasta. Hellooo $1 BBQ pork on a stick!!!
It was seriously the BEST food I have had in forever and worth waiting in the rain to catch the
Chamorro Village Wednesday Night Market
shuttle.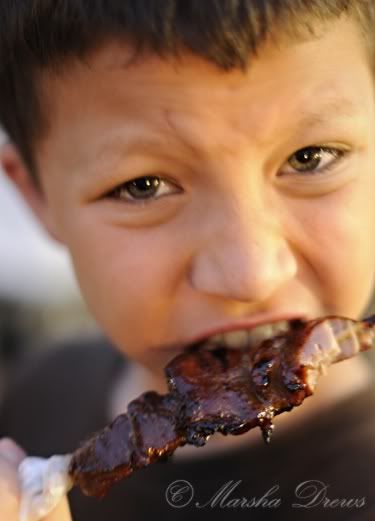 With the rainy weather and crazy large crowd, I didn't get many pictures and didn't hang around for any music or dancing or whatever else they do there. We ate our pork, washed it down with some fresh coconut (milk? water? juice?), and shopped a few vendor tables.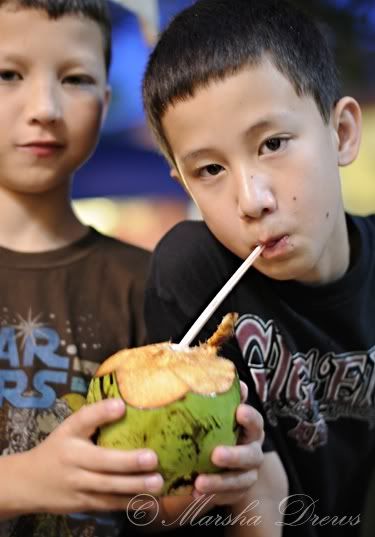 Sweets for the boys.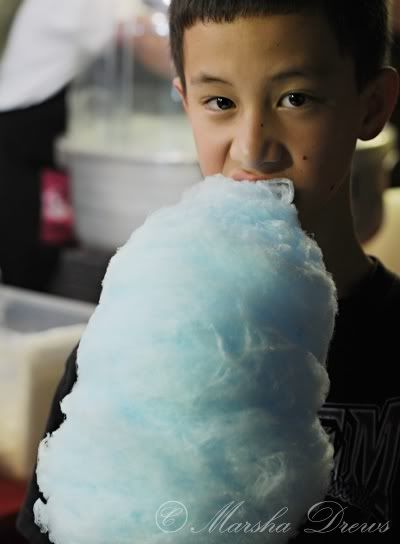 And sweets for me!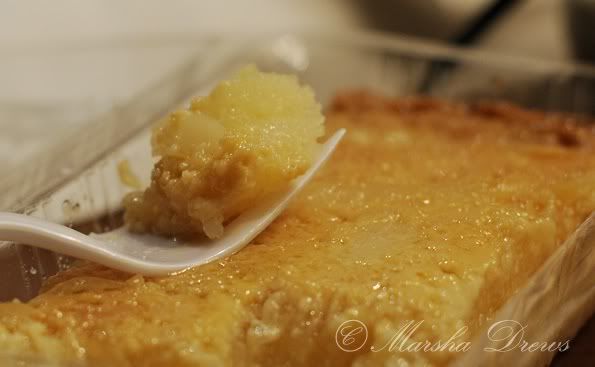 I had never had Cassava Pudding Cake before... coconut, sugar, milk, tapioca (yucca, cassava, too tired to look it up). Interesting texture, eaten at room temperature (at least I did), and only slightly sweet. I'm saving half to have with my coffee for breakfast. :-)
We also ventured out to visit the dentist for Noah's loose crown today. Hooray for finding a pediatric dentist that accepts our dental insurance(!!!) and for no work needing to be done!!! (Is it terrible to have ended the day with cotton candy like we did?)
While I have had more Korean food here than I ever get to eat in Houston, I miss cooking at home.

If you spent two months on an island, what food would YOU miss the most?