The other day, my boys went to the
Houston Museum of Fine Arts
to learn about...
THE MOON
!
(ha! I bet you didn't see that coming.)
One thing I love about these classes is that it brings all kinds of homeschoolers together for a common purpose. And kinda makes you feel normal.
Look how NORMAL they look!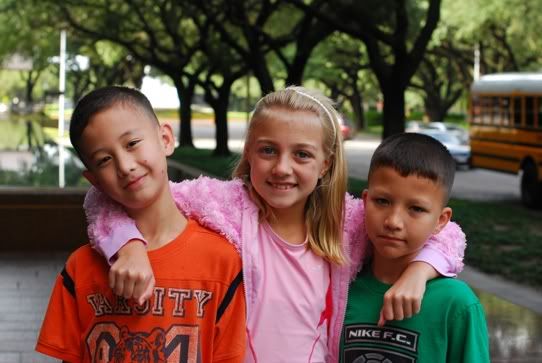 See how the school bus in the background
almost
makes you think there might be hope for these kids? It kinda gives the impression that they might be socialized (Socialized?). I mean, how else could they possibly get out and experience things like the fine art museum? You certainly can't if you were... *gasp!* homeschooled!
Okay, so "normal" lasted until I heard
"Hey mommy! Take a picture of me!"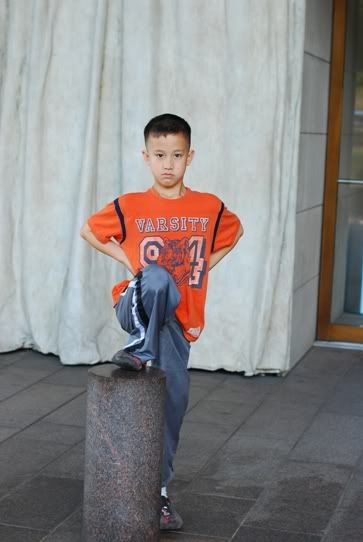 Huh?
I don't know if he's trying to be serious and cool or if he's trying to be a goofy statue. Do I praise him or laugh at him? It would be a shame to do the wrong thing in this case.
So I did nothing.
And then he does this...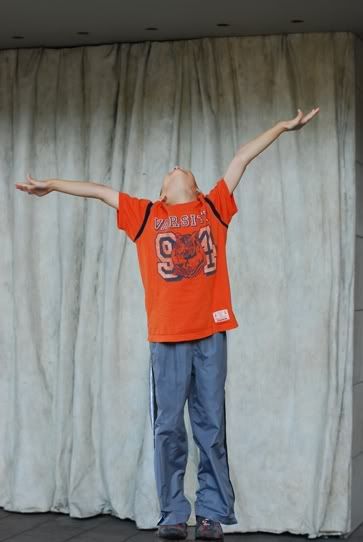 ...Which is better than mooning me or who knows what else. Austin always has a way of making me smile in his general direction... yah, that's it. :)
Once a month, the
HMFA
offers workshops to homeschoolers for the low price of
$8 per family
. This price includes admission to the museum, instruction on the subject matter, and a project that your child can take home. You just can't beat that price for what you get!
Most museums offer low cost, high quality educational classes to the public (this goes for art, history and science museums), as well as free educator workshops and lesson plans and
kits
. I'm just sayin.
We visited the Moon with a very enthusiastic Montessori teacher. I appreciated the art, history and science that she included in her presentation.
When we returned to the classroom, the boys were shown this picture of The Moon Man (because I can't remember the exact name of this sculpture. does anyone know?):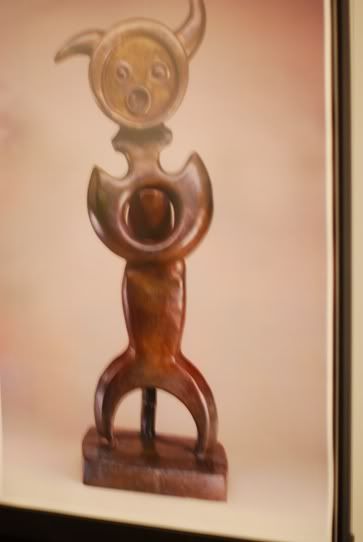 The students were told to create their own version to take home.
So they cut,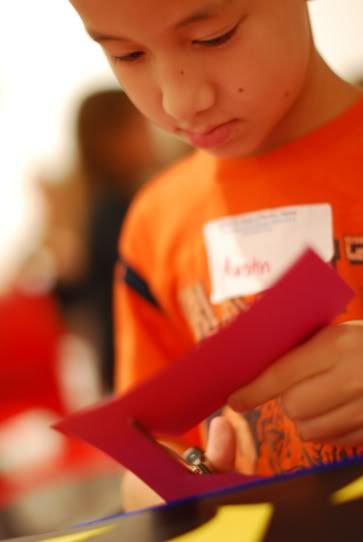 colored,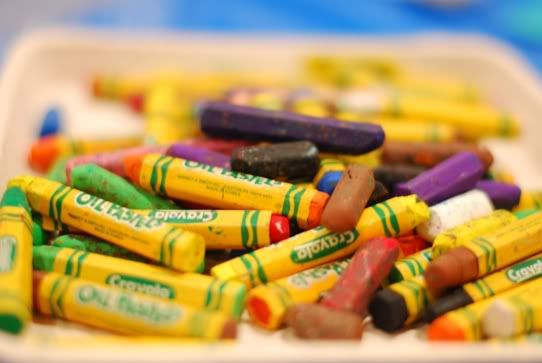 and concentrated.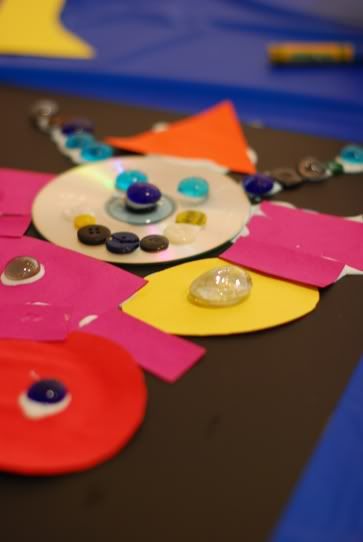 Oh, can't forget GLUED. Gobs of glue!
And came up with these masterpieces.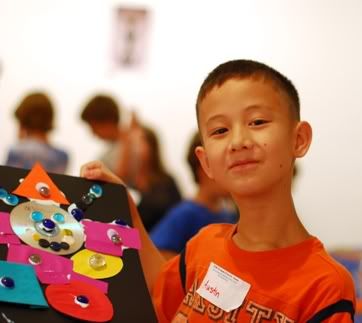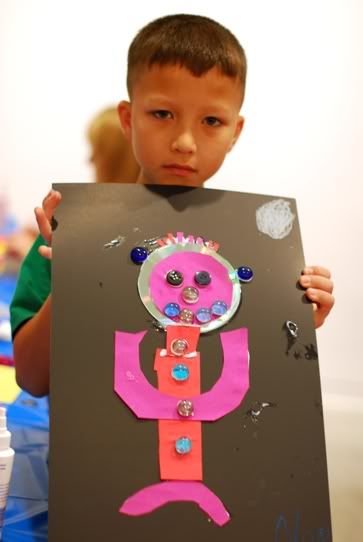 One child is a little more abstract in his art than the other.
Which do you think looks more like Moon Man? And which one makes you chuckle just a little, sigh, roll your eyes and just smile at the clownishness of it all?
I love how God made my boys so very different!