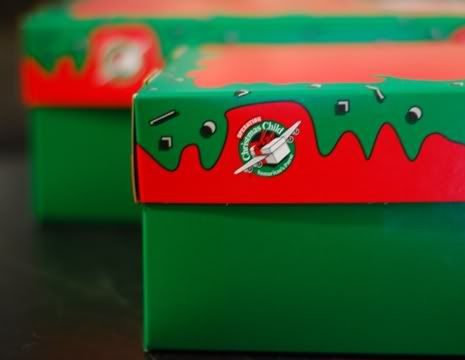 Although it's only October, NOW is the time to pick up your boxes for
Operation Christmas Child!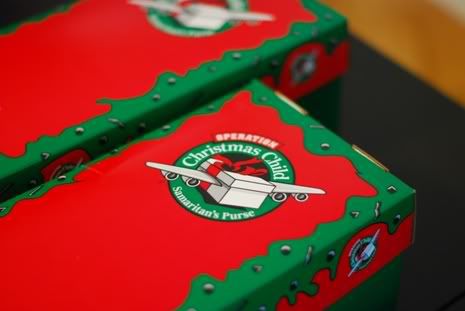 We picked up our FREE boxes at our local
Family Christian Store
. You can also use your own shoebox to participate. Just visit
Operation Christmas Child's website
to find out the details, as well as watch some video clips from last year's operation.
National Collection week for the boxes is November 16-23, 2009.
This was a fun way to get the boys involved in thinking about other children. It showed them how you can find joy and blessings in GIVING to others!
Austin chose to make a box for a 2-4 year old boy and Noah chose to make one for a 5-9 year old boy. We included things like candy, small toys, shirt, pencils and sharpener, crayons, soap, toothbrush and toothpaste and a comb.
To see how Samaritan's Purse uses this ministry to share the gospel, you can watch the videos
HERE
. Better yet, watch them with your kids! I bet they would love to get involved!