Last year we extended the back patio and concreted over the oddly placed flowerbeds that were breeding grounds for mosquitoes.
After much waiting and saving of dollars, we are moving forward.
First of all, I am uber excited about getting a new roof.

Nasty old roof:
New 3 tab, more visually appealing roof: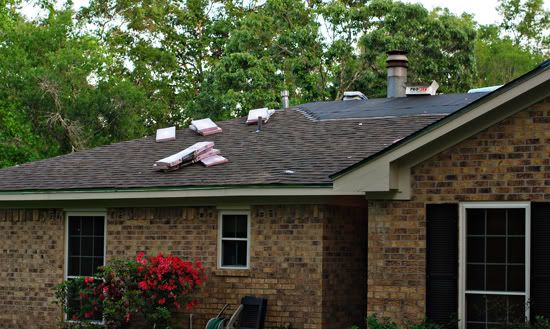 Being this excited about a ROOF makes me laugh. When I was little, I would watch The Price Is Right with my siblings. Whenever someone would win carpeting or bedroom furniture, I would be so sad for them. What's the fun in that?! Give me Plinko or a trip or a brand new car!
And now I am that person. The one who is excited over flooring, a new roof, and boy does this house need new shutters! But I would never kiss Bob Barker or Drew Carey to get it. Blech.
On top of replacing the cheapest, ugliest roof I have ever seen, this is being built...
Can you see how BIG the windows are going to be?!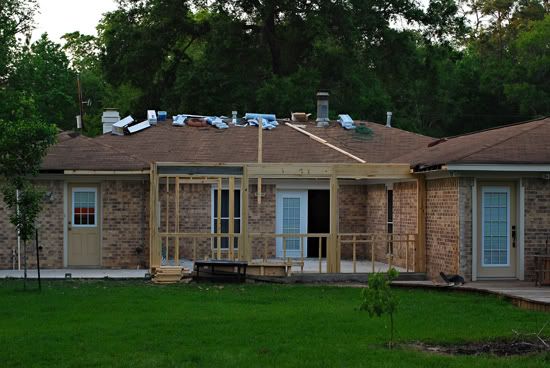 You can tell a little better in this picture. Imagine that the bottom half is drywall.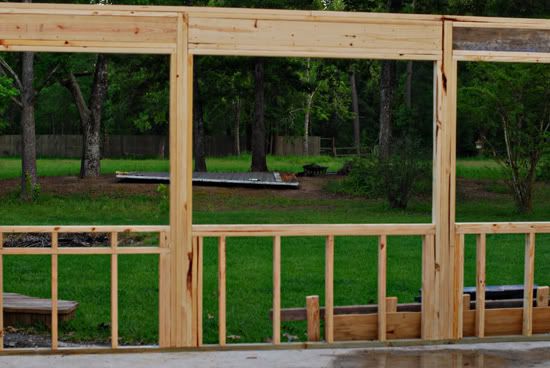 Eeeeeeeeee! I can't wait! This room is going to be a NO-TV room with bookshelves up to the ceiling along one wall, a ginormous walk-in closet (for all my crafty, sewing, and school things), and windows that look out onto the backyard (hopefully a cleaned up backyard!).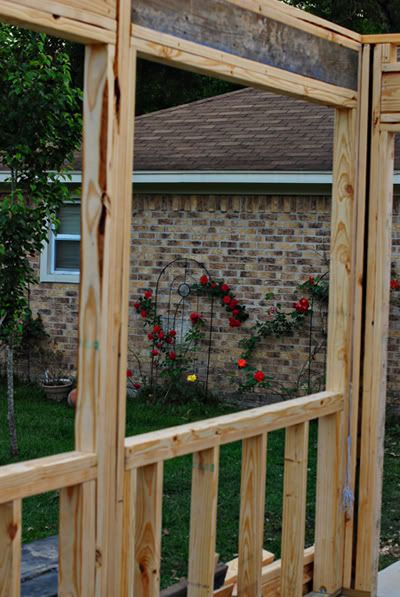 There is lots of hammering and constructing going on around here. The thuds on the roof are so loud, I anticipate someone crashing through the ceiling at any moment.
And in the middle of all of this, we are attempting to get a little school done... just the basics of math, spelling and language arts. Maybe tomorrow I'll be able to tackle the undone science experiments that are hanging over my head.
Anyone have suggestions on shutters for the front of the house or ideas for window coverings (shades?) for the back windows?
Did you watch The Price Is Right when you were a kid? What was your favorite dream prize?