The wheel is crooked and encrusted with dirt.
The dark spotted plastic won't come clean, even with pressure-washing.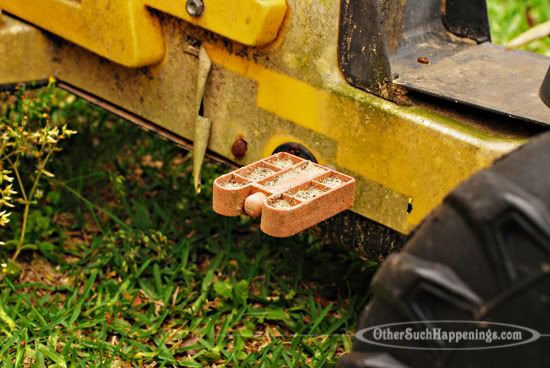 You can't even roll it on the driveway anymore.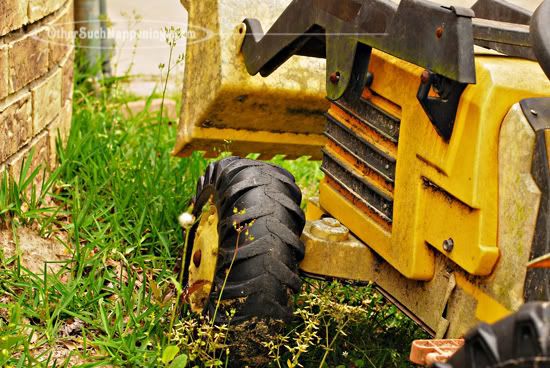 David put it out by the road for the garbage truck to cart away or for some fix-it person to pick up.
But then Noah came up to me in tears, almost unable to speak. He just couldn't bear for it to be tossed away.
"Why?"
I asked.
"The Wheel is about to fall off and you can't even push it straight anymore."
"Because it reminds me of Christian," he cried.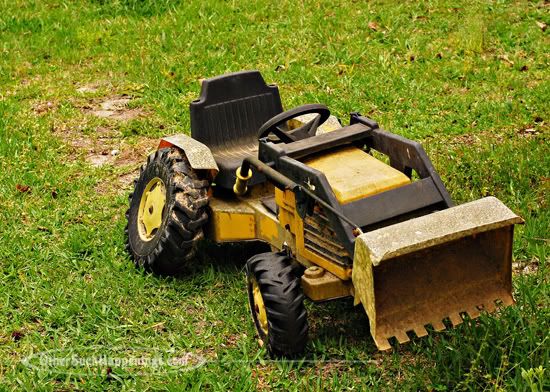 And so it continues to sit on this side of the gate until he is ready to let it go.
I wonder how many years it will take.
Austin and Noah often act like they are okay on the outside. I
wish
I knew the inner workings of their heart. I
wish
I could tell when they are having a sad day rather than just a bad day. But when my mommy eyes are blind to their hurts or don't see things in the right light, I am thankful that GOD SEES,
GOD KNOWS
.
One course of action that is always effective, one things that I DO know to do: PRAY!
I cried unto him with my mouth, and he was extolled with my tongue.

If I regard iniquity in my heart, the Lord will not hear me:

But verily God hath heard me; he hath attended to the voice of my prayer.

Blessed be God, which hath not turned away my prayer, nor his mercy from me.
God has never failed me, not once! Even when His answers were
not what I wished them to be
, He has never left me, He has never forsaken me. He is faithful. He is merciful. He is trustworthy.
No matter what trial YOU are facing in your life, God waits for you to call to Him. He does not have us go through things to push us away from Him, but to draw us close to Him.
Sure, you can run. You can run far away for a very long time. But when you finally stop running and see where you are, you will find that your situation has not changed for the better. You heart is still broken and your wounds are still gaping.
I could go through life angry at God for Christian's death. But then what?
I would waste a lifetime in misery and bitterness and still not have Christian.
OR I can choose to keep following God.
He knows where this path will lead (while I can barely see the step right in front of me). It doesn't mean that the path will be easy and level, but it does mean that
peace
can be had, that
strength
will be given, that joy can be attained!
We can fight for it!
Won't you let God steer your course? Won't you let Him heal your heart?
"There is no pit so deep, that He is not deeper still."
-Corrie ten Boom, The Hiding Place