I will be the first to admit that this is not
technically
a Sweet Shot when it comes to photography. The white balance is off and the composition is boring (among other things).
But when it comes to my plain old 35 year old eyes, seeing this kind of progress in only ONE WEEK is VERY SWEET indeed!
Before: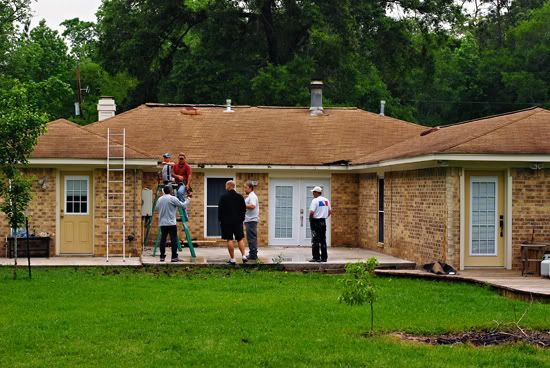 Day 1: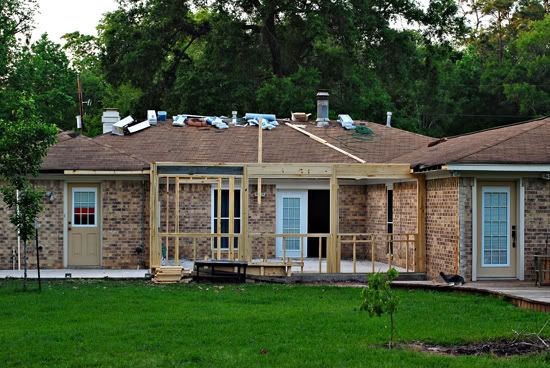 Day 4: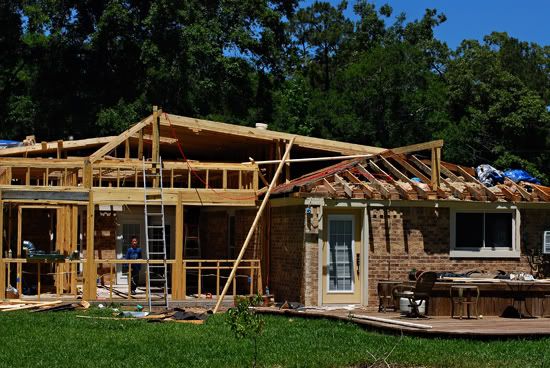 Day 6: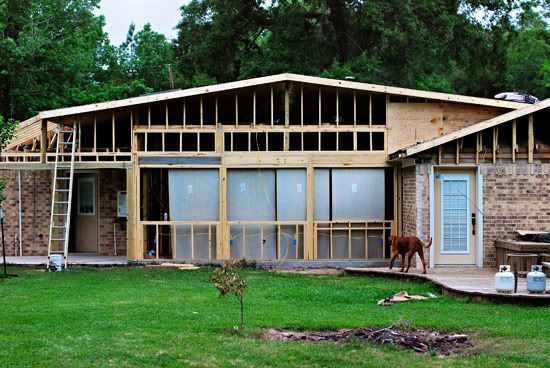 Day 7 (today!)-- looks similar to day 6, but there is drywall in that room now! And the covered walkway to the garage is almost finished.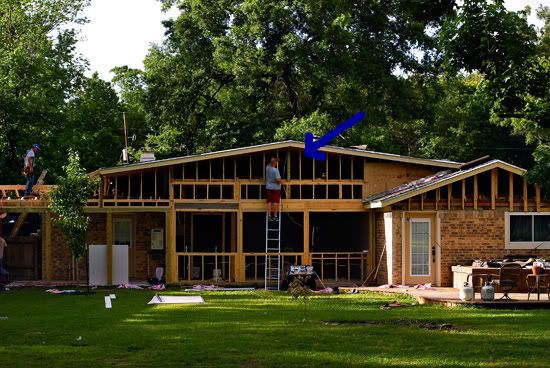 In case the red shorts didn't catch your eye, see where the arrow is pointing? That's my man. He did all the electrical and a/c duct work himself!
The crew agrees that he's not bad for a white guy. :) And I'm sure everyone else would agree that it's not bad for a pilot.
I'm linking up with Darcy for
Sweet Shot Tuesday
.