A few things I am loving right now.
1. Ribs and Bread & Butter Pickles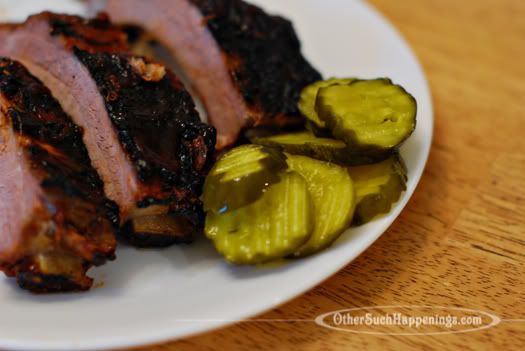 I never thought I would see the day where the mere thought of bread & butter pickles would make my mouth water. When I was a kid, I always craved the kosher dills-- the more garlic-y (garlicky?) and spicy the better! I remember making the ugly face when I would accidentally eat a sweet gherkin by mistake.
And now I have bread & butter pickles. YUM. But why do they call them that anyway? They taste nothing like bread and nothing like butter.
I'm just sayin'...
2. Scrabble on Facebook.
Even if
Bethany
(almost) always beats me.
3. M&Ms.
I bought a giant bag after Easter. I have to admit that I am slightly bothered by all the pinks, blues and minty greens. When I was little, my favorite ones were the green ones. I despised the brown ones. And it took a while to get used to the blue ones. Why mess with the classic colors by adding more? It's like all the extra marshmallow shapes in
Lucky Charms
! I guess I have a hard time with change.
4. Yellow Roses.
This bush is ZERO maintenance and blooms almost all year long. It's a blessing to have fresh roses on my windowsill every day.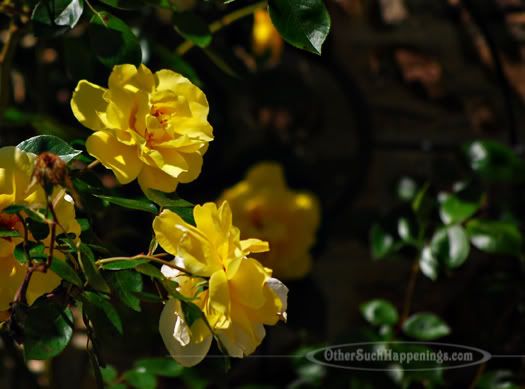 5. Orange Roses.
Okay, these are more like coral and yellow. The colors put me in awe of God's creativity and attention to detail. If these look like this here, then just imagine how amazing they will look in Heaven!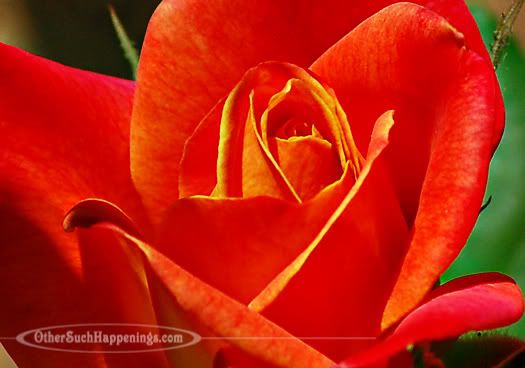 But what the yellow lacks in uniqueness when it's planted next to the orange roses, it makes up for in volume.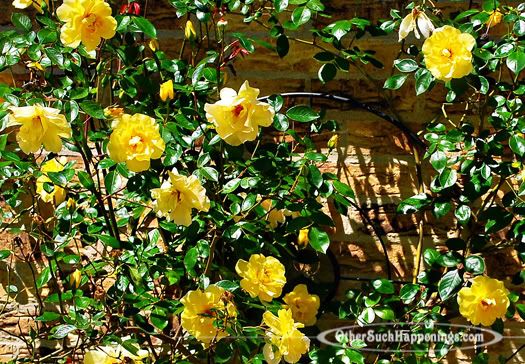 I'm linking up over at
TidyMom's
today.