Melissa is working on a
family photo
project and asked her friends when they last had their family photograph taken.
I will never forget our last family photo that was taken in February 2008.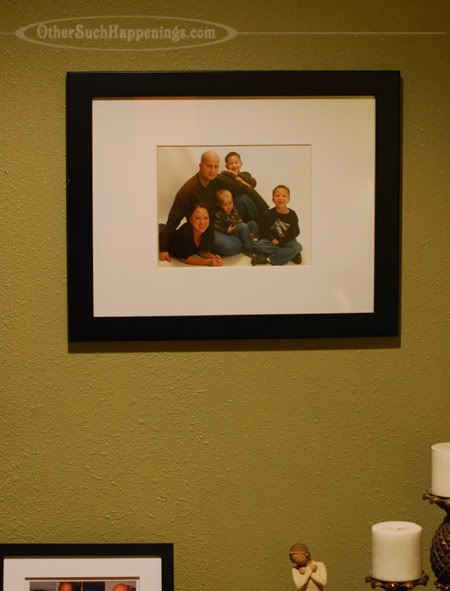 I had a coupon for The Picture People at the mall. (This was before I purchased my Nikon.) I was determined to get a family photo-- not just of the boys or David and the boys, but Daddy, Mommy, Austin, Noah and Christian-- ALL of us!

After many poses, half-blinked eyes and dorky expressions, we just couldn't seem to get it together and produce a decent picture. The photographer suggested splitting us up and trying to get one of just the boys together.
I remember telling her "No, I came for the sole purpose of a family photo with ALL of us together! I don't want to leave until I have it."
So we stuck it out and came up with this that hangs in our living room.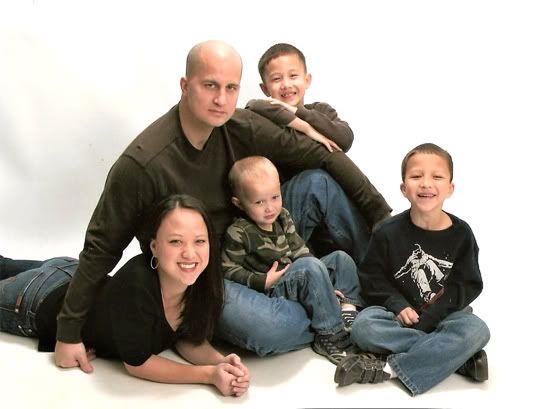 I wish we had ordered some of the other poses... or paid the big bucks for the ginormous black and white enlargement.
But we didn't.
I just thought "We'll get that next time when I can get a better picture of all of us, one where we are all looking straight at the camera."

Only "next time" never came.

I went back to the store at the mall. With tears in my eyes, I asked them if I could order the other poses that we didn't deem "good enough". I wanted to get the enlargement that I had passed up before. But it was too late. They were already out of the system, gone forever.
I left with even more tears.

God did have a little gift in store for me though! Right before Christmas, I found where I could get some postcards made of a low-resolution picture from that session. It was stored on their old website and hadn't been deleted yet! :)
We used it for our Christmas cards that year.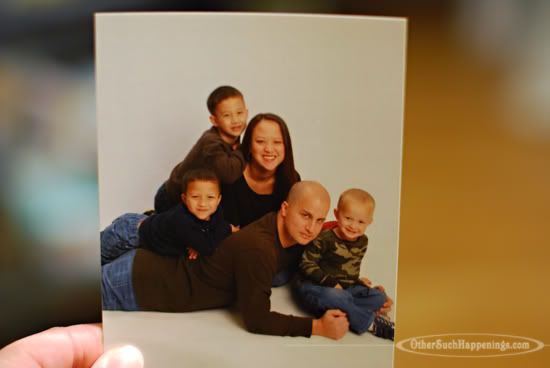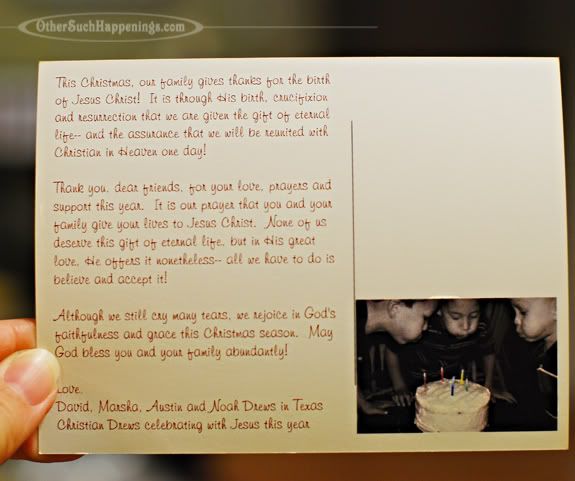 Don't procrastinate your family picture.
Don't assume you will get another chance.
Don't dismiss the imperfect ones so quickly.
One day you will look back at those very pics and love them! You will see that your children's fake smiles, funny faces or even tears were a memory and moment in time captured. And you will see that their mommy and daddy are beautiful, even if they thought they were fat or unphotogenic at the time.
Real life, normal, the every day, family... go capture it now. And go get in the picture yourself!