When it gets all hot and humid outside, I tend to hunker down inside my casa where the temperature is a constant 74 degrees. I was tempted to lie and say I keep my house at a respectable 76-78, but I didn't. (Proud of me?)
The short jaunt (because that's how I roll around here) to the van (which is not a
Swagger Wagon
or a
fantasy school bus
, but a mighty fine machine nonetheless) must still be bad enough to toast a few brain cells because my thoughts are bouncing all over the place! (The parentheses are distracting, no?)
1. The perfect pair on a summer day (or night).
Don't worry, this blog is still family friendly! :)
Blue Bell Homemade Vanilla Ice Cream and blueberry syrup that I made *all by my big self* with berries we picked last week.
2. Only 2 more school days!!! Even though we school year-round, we will be taking a break until July 5th. It sounds like I have it all thoughtfully planned out, huh? In all honesty, I just randomly picked that date to start back.
3. When my boys have too much time on their hands, they fight. So a 3-4 week break makes me a little nervous. I think I need to come up with some projects (aka PHYSICAL WORK) for them to do while we're on our brain-break. Too keep the peace, of course.
4.
"How God Used a Thunderstorm"
- we've been reading this devotional book for boys before bed each evening. You can see the full set from Timberdoodle
here
(and scroll down to read WHY they like it so much too). I love how the stories are historical and captivating. It would be
very
easy to sit and read this book in one sitting... I have to force myself to not read ahead and go through it with my boys.
5.
MpixPro or Color, Inc. for printing your photos?
Check out my sister Coco's
review
and tell me what you think. I have had the same issues and results as Coco, but others have had the opposite.
6.
Have you seen Ruthanne's
latest creation
?
I suddenly have the urge to make one of those red, white and blue cakes-- y'know, the ones with the strawberries, blueberries and whipped cream on top. But I much prefer pound cake over angel food cake (unless the angel food cake is made from scratch-- and not box baked either).
7. Speaking of cake and berries, can you help me find this recipe? When my sister Coco was prego with Emily-o, we had a baby shower for her. I made this dessert that we layered in a 9x13 pan. It was pound cake, strawberries, cool whip, and some sort of vanilla pudding that we made with condensed milk. Anyone have a recipe for this?
8. I am willing to share if anyone wants to drop by. *HINT, HINT* You know who you are, people. Seriously, how much bribery and begging is it going to take to force you to come visit me?!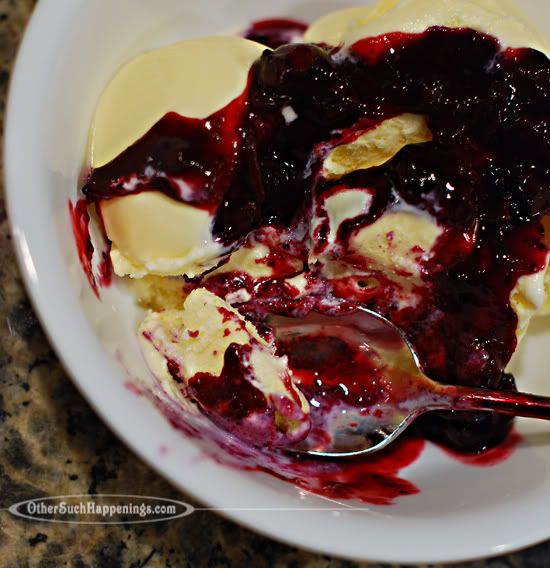 9. Summer Movies.
My boys are so excited about
Marmaduke
being out in theaters. As much as I try, I simply cannot force myself to take them to see this movie. I KNOW it will irritate the fire out of me. Silly animal movies just aren't my thing. I would be a CrankyMcCrankster if they brought me along. The movie *I* am looking forward to seeing is
Despicable Me
.
Are you looking forward to any summer movies?
PS Does it bother you that there is no number 10?