It takes guts to stake such a BIG claim in that title, doesn't it?
Let me tell you, it's all about guts and glory around here.
It takes courage, boldness and a slight case of color-blindness to wear these bad boys: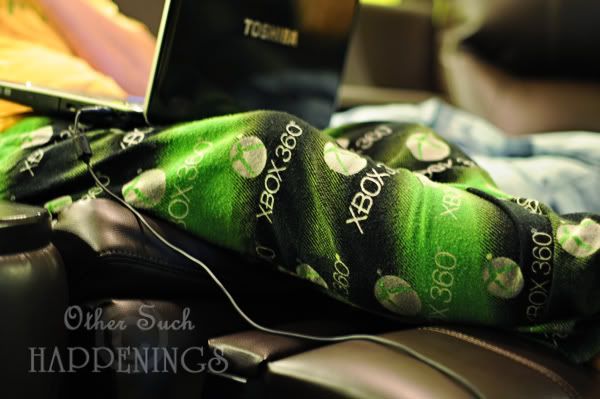 He claims that he wears them because they are comfortable. But even if they weren't comfortable, he says he would wear them to honor me. Yup, ME.
I am ashamed to admit this publicly.
Deeply ashamed...
I bought them for him as a gift.
I promise that when I bought them they were neatly folded up to where all you could see was the black part with the word "xbox" on it. No nasty neon green was visible!
Y'all do believe me, right?
If your beloved bought you something ugly as a gift, would you still wear it or are you a return-er? Would you only wear it at home or would you also wear it in public?
{These pants are just too ugly to link up to Darcy's
Sweet Shot Tuesday
. This one rotten apple will surely spoil the whole barrel!}