Sooooooo we found out that our stuff is not going to be here anytime soon. Even though it was packed up weeks ago, it is still sitting in Los Angeles and should be arriving here in approximately
33 days.
That's over a month, y'all.
I miss cooking, my pillow, cold a/c, and s-p-a-c-e.
In other news, I handed over my Texas Drivers License and got this bad boy instead. Kinda makes me sad.
Moving all the way to Guam was not that big a deal to me, and yet handing over my Texas license was... Why is that?!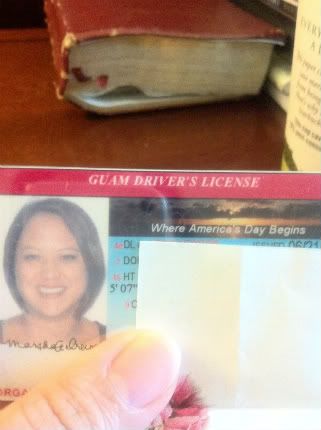 I thought about lying about my weight on the application. Hotel living and eating out all the time is not conducive to rejoicing on the scale.




I would totally have lied had I known they were actually going to print my exact weight on the front of my license!




Please tell me my library card won't be as painful to look at.
Let's move along now, shall we?
The tide has been very low and the waters very calm this past week. Peaceful walks on the beach were just what we needed after being in the hotel all day.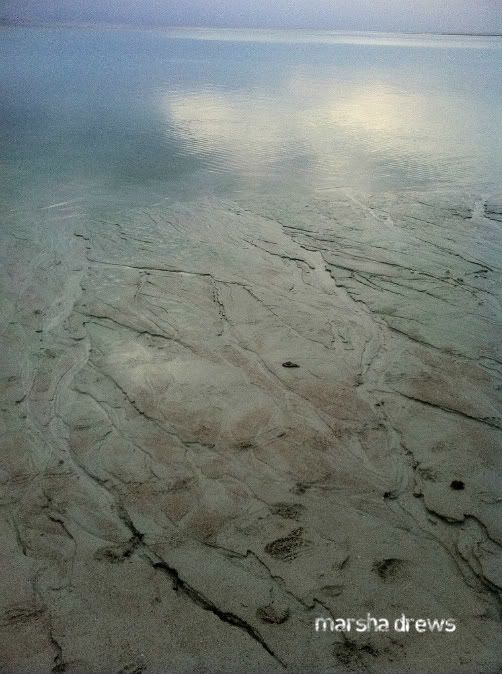 [The sand on this beach is actually very white and soft. What you see here are the marks of the receding water.]
No matter how clear the sky, it never takes long for a storm to brew, empty itself and then stop as suddenly as it came.
[These cell phone pics just don't do justice to the beauty of this island.]
Guam has a small town (but tropical) feel and a population of approximately 160,000. Very opposite of Houston!
You can tell if a town is small in Texas by two things:
1. It has a Dairy Queen.
2. They have one traffic light.
No Dairy Queen here and there are definitely a lot of traffic lights, but let's consider the fact that there is only one underpass/overpass on the entire island. That tells me it is definitely the opposite of big, overcrowded Houston here... and I like it that way.
Would you lie about your weight if it was on the front of your drivers license? What's the population of your town? Do you think it is too big, too small, or just right?
PS All of the [parentheses] and blockquotes in this post are bugging me... too tired to fix it. No one else has notices, yes?