I'm participating in 10 on the 10th, hosted by
Life at 7000 Feet
.
(Maybe this will help me get out of my non-blogging funk!)
1. I have no new year's resolutions. The last thing I need is yet another to-do list! Yes, I would like to lose a few pounds and get rid of my doubling chin, but would like and will do are two very different things.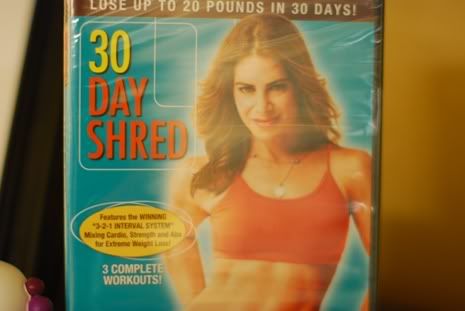 (I suppose I wouldn't have this issue at all if I had actually done this
way back when
.)
2. The above-mentioned doubling of the chin is getting on my nerves. It makes me snort more when I laugh and makes me snore more when I sleep.
3. I have been sleeping better this week since I switched to decaff mode. It's not a resolution, just a good thing to do. I had a bad habit of staying up until 2 or 3am and sleeping in until 9 or 10am. Since my switch, I have even been waking up before my alarm goes off in the morning! Yay for me!
4. David does not like me to set my alarm clock when he's home. I don't see what the big deal is since he automatically wakes up at 7am anyway. So my 8am alarm wouldn't be waking him up.
5. I once stopped being roommates with a girl in college because she hit the snooze button on her alarm clock NINE. TIMES. EVERY. SINGLE. MORNING. She was completely sweet otherwise but geeze, why have an alarm clock if you aren't going to get up when it goes off for the NINTH TIME?!
6. I wonder how they came up with nine innings in baseball? Why not 8 or 10 innings? The boys went to their very first baseball game a little over a year ago. Due to being surrounded by other people's bratty children and our distaste of parking lot traffic jams, we left in the 7th inning.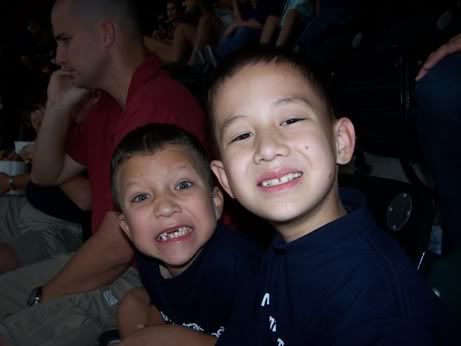 7. My belly button is an innie (in-y? inny?). What's yours? Oh wait, that might be TMI like the whole bra thing on Facebook. I'm not sure if envisioning my belly or anyone else's belly is a good thing.
8. Speaking of bellies, my sister Lele has yet to give birth to Lulu!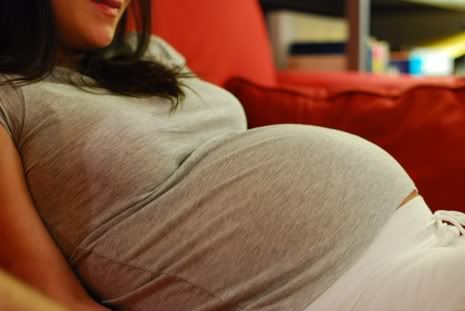 She is due on the 12th and by golly, it is already the 10th. My sister
Coco
and I assumed that since we gave birth to our kids anywhere from 2-5 weeks early, that Lele would follow suit. Silly us! We forgot that Lele is not one to be on time for things, let alone early, so why would Lulu be any different?
9. People will often ask if Lele and I are twins. They ask the same thing when I'm with
Coco
, my sister Bobo or even with my
brother
. Since I think they are very pretty, I will take that as a compliment! Except for my brother, he's not pretty. He's downright weird but in a funny and entertaining way.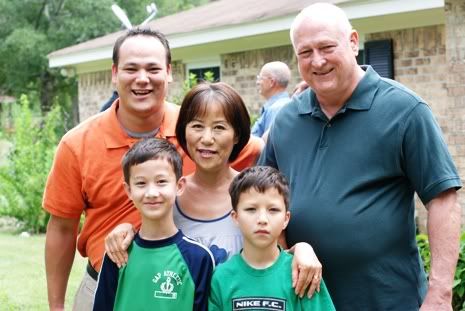 (Look! He has rabbit ears. har dee har har.
It's not as fun to pick on him when he has no blog to pick back at me.)
10. Wanna know what's really really gross? When people ask if my brother is my husband! Ewwwwww!!!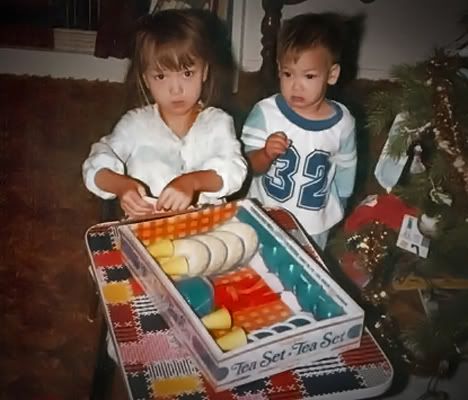 (Bro and I circa 1980. I think.)
To read more 10's or join in the fun, go
HERE.