+ So David started the Shred with me tonight. It kicked our collective bootays. I will admit that it was slightly easier this time around, although push-ups were still very hard for me to do. I think it has something to do with my double-jointed elbows?
+ Do you want to see the baby blanket I made for Lucy?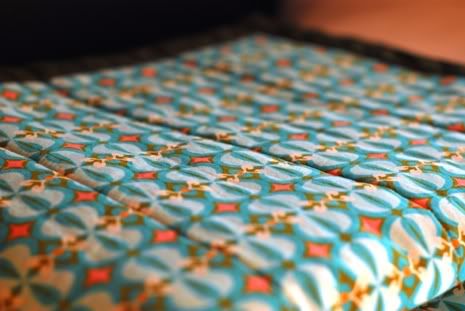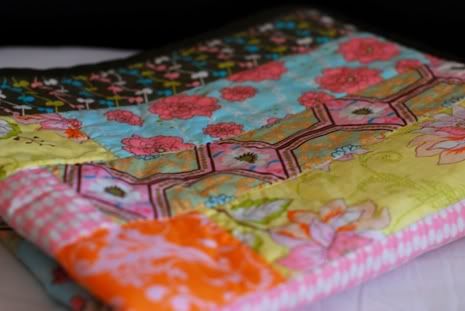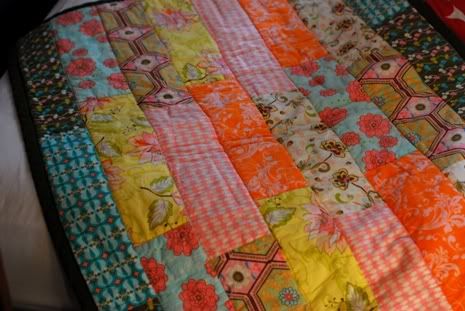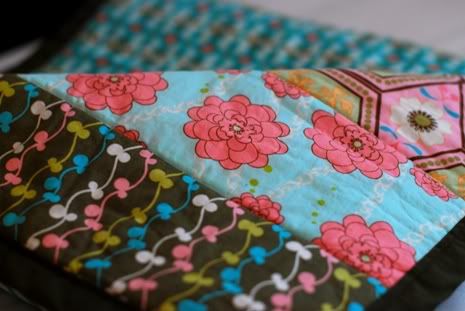 +
Nikowa
commented that
Lele and Lulu
sounded cute together. I would definitely agree! MUCH better than Marmar and Mumu could ever be. Can you imagine? And how about
Coco
and Cucu? (Which is better than Coco and Cuckoo!)
+
Darcy asked for
backyard pics
. I feel pretty bad that she is in the Ice Age while we had lots of warm sunshine!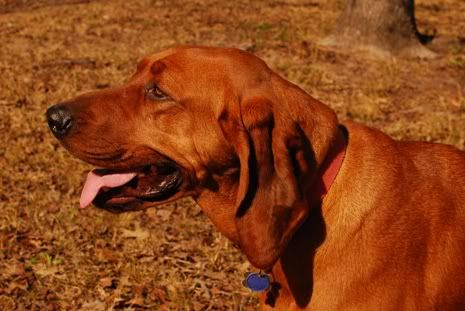 I even wore flip-flops today! The temp was 77 shortly before the sun started setting.
What's the weather like at your house? Wanna
linky up
with us?
+
When I think of sweating and warm weather, my mind goes to my friend Amy in Peru. If y'all are looking for a good blog read or want to take a peek into the life of a missionary family, I highly recommend visiting her at
A Pilgrim's Project
. One of the many things I like about Amy is her obvious affection for her husband. If you visit a while, you'll see what I'm talking about. My boys would be embarrassed just thinking about all that smooching! :)
If you are looking for a unique gift that is handmade with love, I encourage you to stop by her online store to see her creations. Josephine can make matching aprons and bonnets in sizes for little girls and mommy too!
Josephine's husband Elgin was killed by a drunk driver on Mother's Day 2008. I can only imagine the struggles she must face every day. She loved him with all her heart! Every purchase you make will be a tremendous help to Josephine and her daughters. (And will make some little girl very happy-- those dolls are CUTE!!!)
+ What's going on at your house? Anything fun?