Noah finished his independent work early today-- math, language arts, handwriting, map skills. He had been waiting f-o-r-e-v-e-r for Austin to finish his math.
Since waiting is SO hard, he asked if there was anything fun that he could do.
Y'know, video games, computer, movies, anything?
The good mommy in me said "NO. Just finding something to do... anything! Go outside, go ride your bike, bury some treasure, whatever... Just go!"
And boy, did he ever!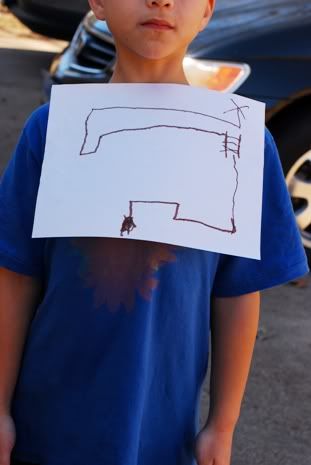 Look! It's a treasure map! For ME! And drawn with a CHOCOLATE scented marker!
*sniff* He loves me with the details.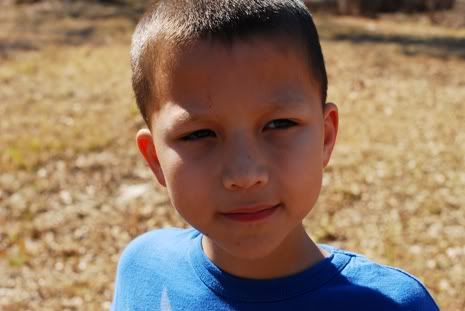 He said that if I find the treasure, I can keep it. SO LET'S GO!
Map-- check. Shovel-- check.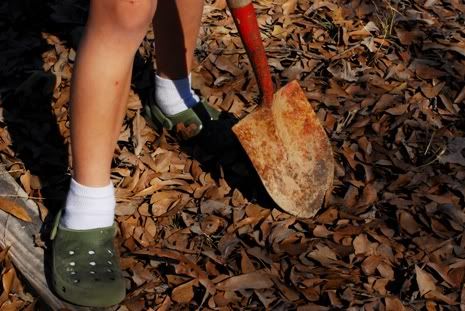 He was very thoughtful to walk me through the (not-so-detailed) map.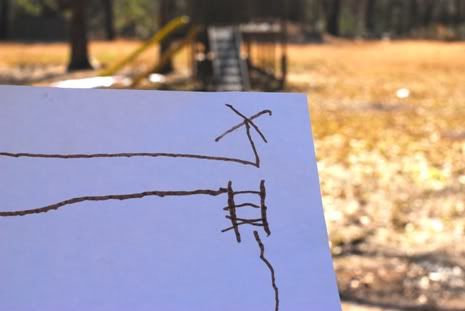 He expertly knew the way and even carried my shovel for me.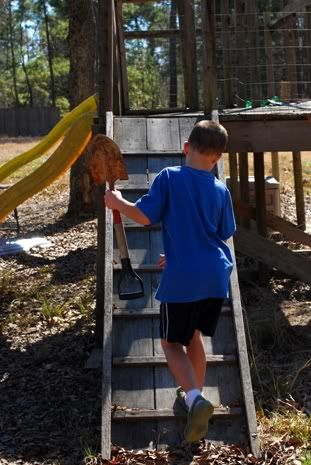 Uh-oh. Obstacles on the bridge!
(I wonder if he originally intended it to be for Austin.)
Creepy bugs and a brick won't force me to turn around!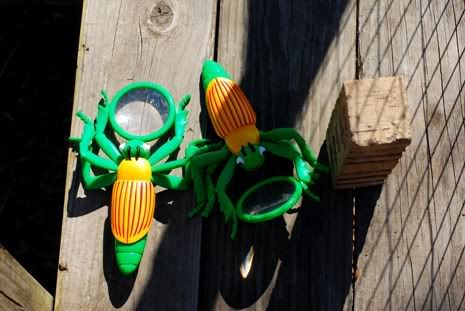 Down the slide and a trek to the stick in the ground. Turn right.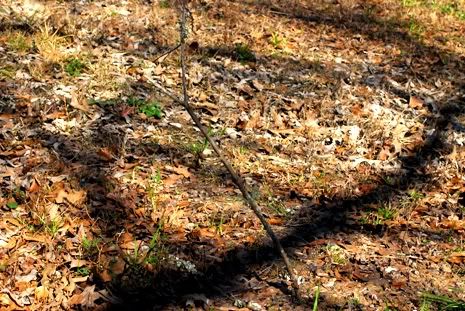 That's looks like the perfect place for an X to mark the spot!
It's just not treasure if you don't have to dig it up.
He's clever to realize that there are certain laws governing the hunting of treasure.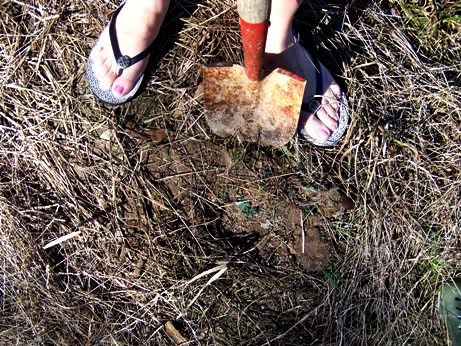 Even more proof of his cleverness (and perhaps slight OCD from his mommy)-- treasure safely nestled in a ziploc baggy! Yay!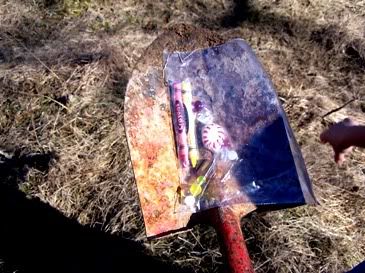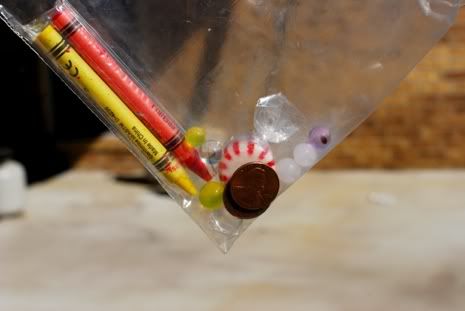 As great a treasure as that is, it doesn't shine a light to THIS treasure.
I love him so much it hurts. I like that kind of hurt.