I have been blessed to meet some fabulous friends after having stalked known them online for years.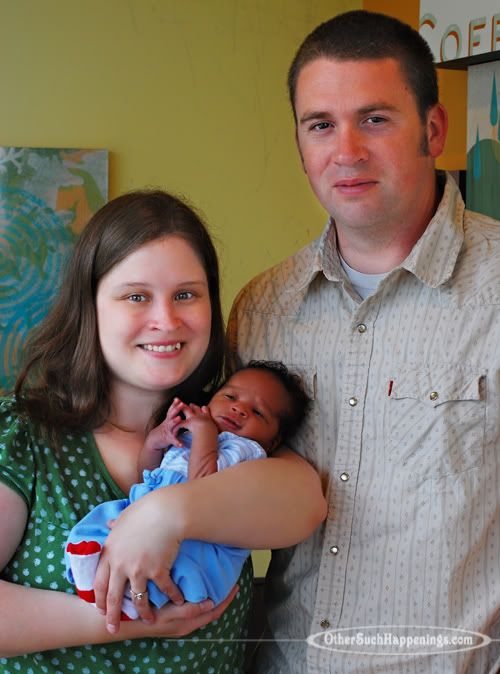 Last week, I had the absolute pleasure of spending a few hours chatting it up with Ali from
MyGodGivenMissionField
and her husband. Oh. my. word. Ali is so beautiful both inside and out (and has the coolest green-brown eyes EVER)! Ali and Adam are such kind hearted, intelligent, sweet, and amazing people that truly love the Lord.
AND guess what?! *I* got to be the first not-the-mommy-and-daddy person to hold their newly adopted baby boy! (Yup, I am totally bragging!)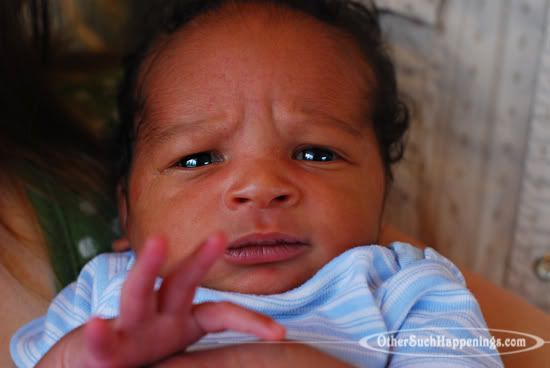 Eeeeeeeeeeee! Brown eyes, brown skin, expressive face, precious curly hair... perfect in every way.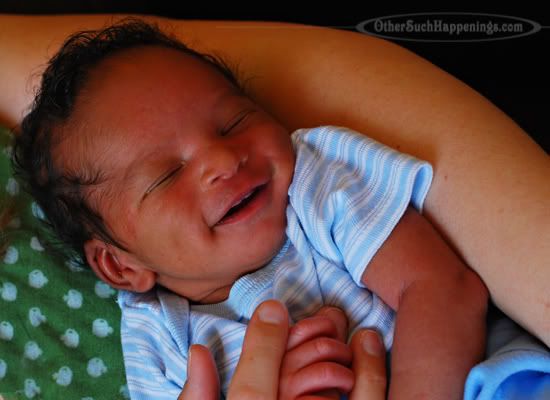 Thanks Ali and Adam for sharing him with me! Y'all blessed me beyond words!