I have baby on the brain.
Not just any baby, but this one.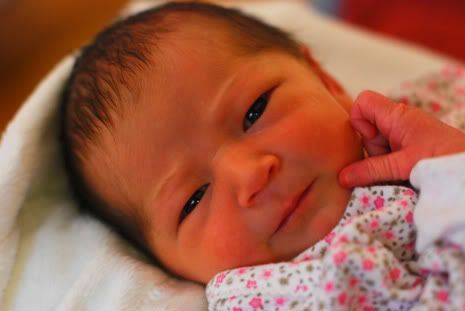 My newest niece Lucy Grey!
She loves me.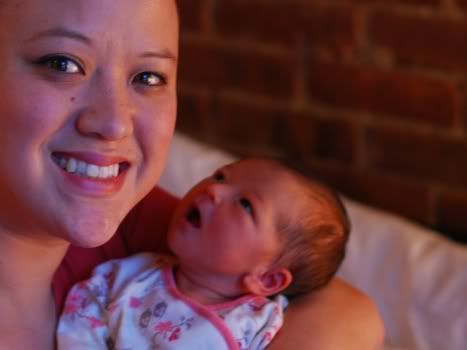 But not as much as I love her.
I love her so much, I shared her. :)
Now there is only one sibling that is not a mommy yet, although she is a super-dee-duper aunt! Lord willing, it won't be long until she joins our ranks. (No pressure, Bobo!)
Hey y'all, wouldn't it be fun if we were all prego at the same time? I wonder if
Coco
will have any more babies? I bet my mom would go crazy trying to figure out the logistics of visiting and making
miyuk gook
!
(No, I'm not prego... yet.)
Lucy's middle name is Grey. I can picture her writing out her name when she is older. Wouldn't it look lovely in cursive all loopy with the y's?
Her current nickname is Lulu.
Her mommy Leah's nickname is Lele.
Doesn't Lele look AMAZING? Hard to believe she gave birth just a few days before!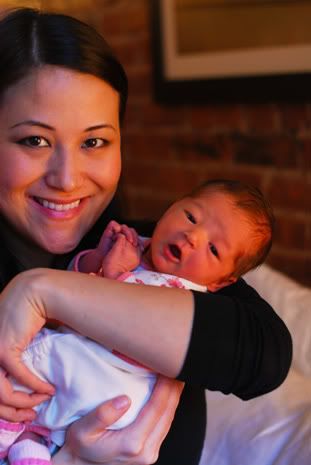 We always knew Jason and Lele would be fabulous parents. They are naturals (even if they are slightly nervous about baby poop and spitup).
We thought that Lulu would look more like Lele.
Right now, she looks a lot like her daddy-- they even have matching hair!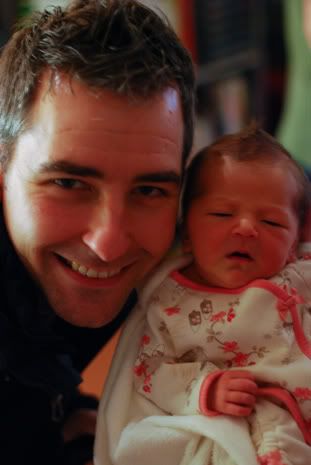 I can't wait until March when we'll all get together again!
*disclaimer: this post was written at 1am after a weekend of waking up every 2 hours to change a precious baby's diaper, have her mommy feed her, and then settling her back to sleep. i can already tell that some of what i'm saying is rambly and non-sensical and more akin to my normal writing than i would like to admit. :)