Noah ran up to me and begged,
"Come see this, mommy!"
I followed him into his room where my eyes beheld this imaginative vision.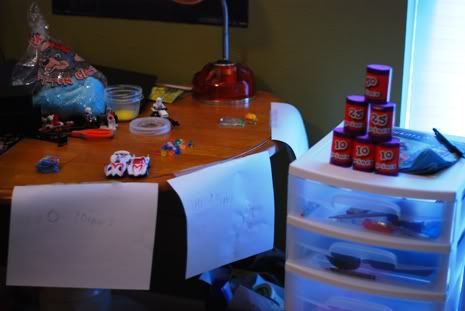 Do you see a junky table or an afternoon of fun and games?
Knock down these...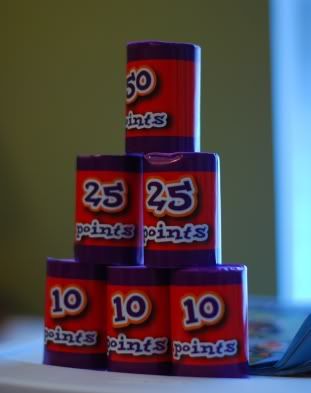 With three shots from this...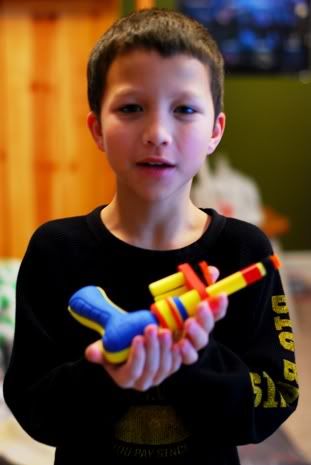 And you might be lucky enough to win any one of these fabulous prizes!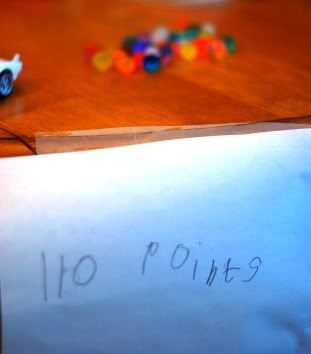 Closer inspection will show that these are
garbled marbles
.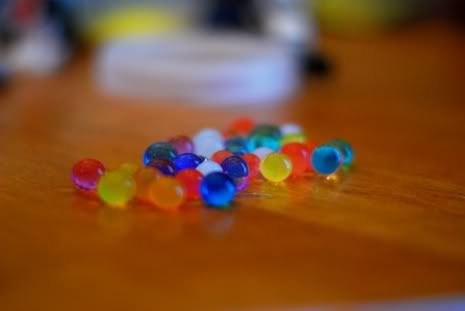 Next on the prize list...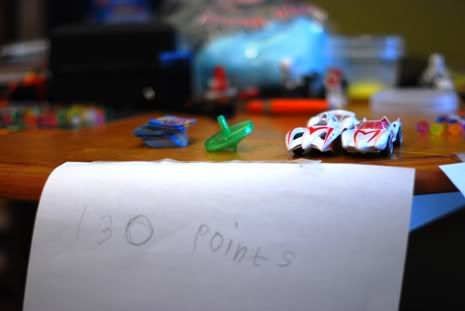 Cards, a spinning top (that lights up!), and two racecars (slightly used).
If you happen to have mad shooting skillz like Noah, you have a shot at winning the GRAND PRIZE!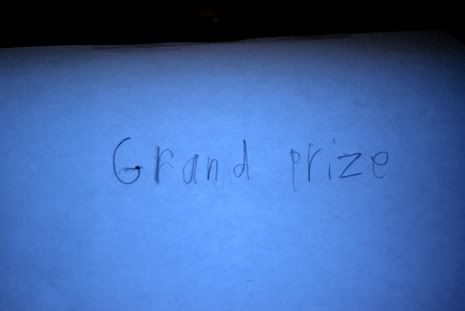 (The variety astounds me.)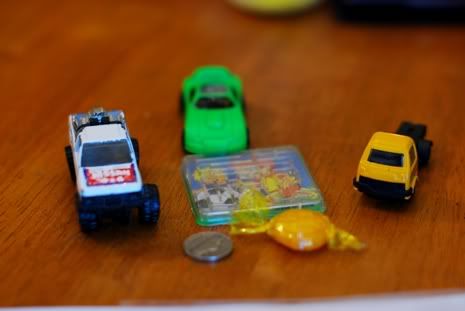 I know you are wondering just how much all of this fun will cost you! What price must you pay to experience the excitement?!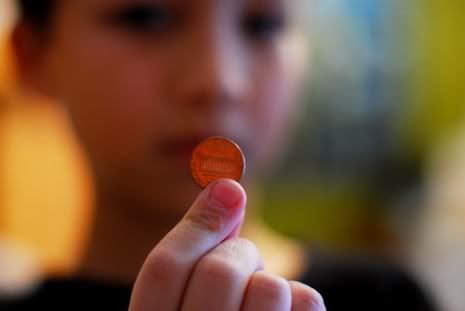 I think it's a small price to pay. :)
And he assures me that "it is not a scam or a rip-off, mommy."
Would this face lie to you?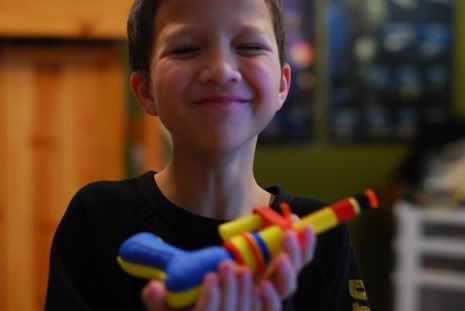 All the pennies he collects will go towards our church's penny drive. Austin and Noah have been saving up since the night of their defeat at the hands of the girls last year (the horror!).
So step right up!
Isn't he so fun AND sweet?
Much like his mother. *snort*