I stepped out my back door a few minutes ago to see this little guy.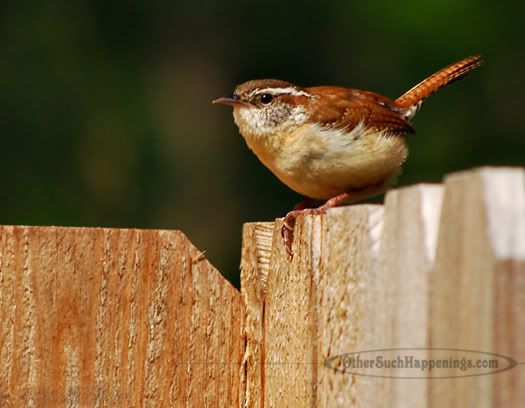 6Are not five sparrows sold for two farthings, and not one of them is forgotten before God?

7But even the very hairs of your head are all numbered. Fear not therefore: ye are of more value than many sparrows.