I can't believe it's already here-- the birthday de double digits!
HAPPY 10th BIRTHDAY, AUSTIN!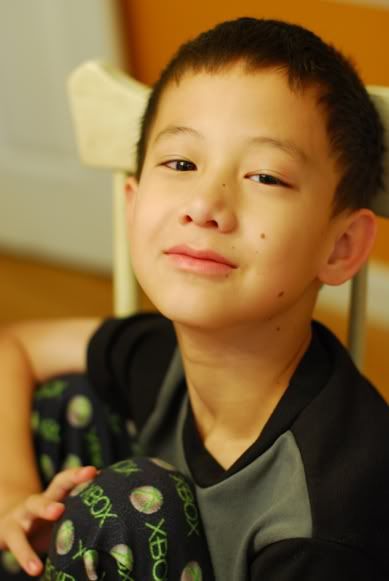 I made his cake on Friday night in anticipation of an early celebration with David's parents. But since the cake smelled so yummy and the homemade frosting was beckoning, it was a unanimous decision to celebrate
early!
So we had cake (red is Austin's favorite color) and gifts that very night. Even though his birthday is today (Sunday)! :)
Oops! The icing was stickier than I thought!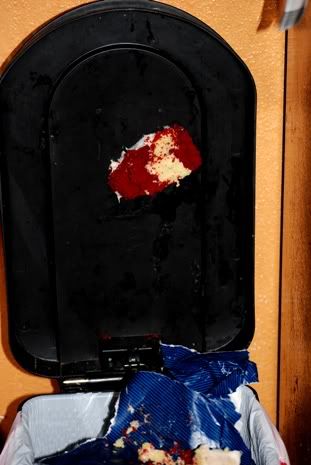 (Ack! Ignore the gross and disgustingly dirty trashcan.)
Happy Birthday, my Austie-bostie! I am so glad that *I* am your mommy!!! Your hugs, sweet smile and tenderness makes my heart melt. I love you!