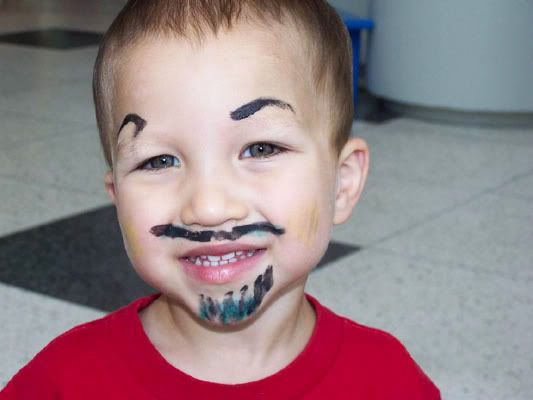 This is a much littler Noah on a trip to The Children's Museum. Every time I looked at him, I smiled.
Okay, it was more like busted a gut!
Hmmm... perhaps I should use this tactic with my boys on one of our not-so-great days? I think it would be
impossible
to be angry if you had to look at a face like that all day long!