I popped in to visit EspeciallyHeather's blog tonight and read
this post
.
I read it, moved on to another one, and then decided to go back to it and read the comments. I don't know why I actually read the comments this time (versus skimming or skipping them altogether)-- it's not something that I usually do.
Heather wrote about the name Jehovah-Jireh, meaning "God will provide." It got my wheels turning about how God really does provide.
Peggy in the comments section got me thinking even more.
When my Christian passed away almost a year ago, I had a great fear of something happening to Austin and Noah. They must have slept on the floor of our bedroom for over a month! We just wanted to see them, hear them, feel them, be with them.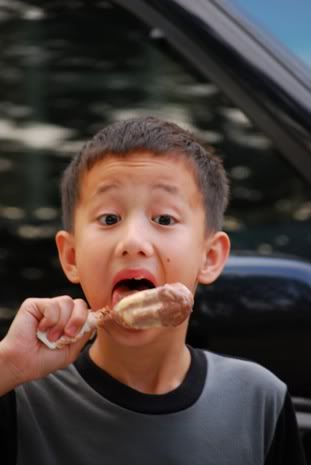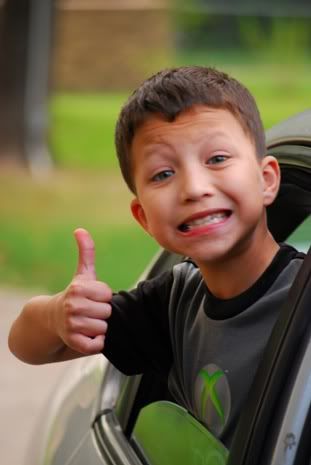 I kept thinking to myself, "What would I do if they were taken from me? How could I bear it?"
It was a strange battle in my heart and mind-- God telling me I need to trust Him with them and me telling God that
I don't want to-- not yet and maybe not ever!
(I can be such a brat sometimes.)
But God is much nicer than I am.
He didn't punish me with the silent treatment. He has more than proved himself to me this past year in His capacity to comfort, to guide, to bless, to hold up, to give much grace when much grace was needed.
And you know what? I
finally
laid that fear of losing my boys-- and even losing David-- at God's feet.
See? I trusted God.
So what's the problem?
It's not my fear of something happening TO them, but my fear FOR them if something were to happen to ME!
Would they be okay without me? I don't want them to suffer, to grow up without a mommy (or wife), to hurt so badly, to go through that dark valley yet again!!! How could they possibly bear it?!
As I read Heather's post and Peggy's comment, God spoke to me.


He will provide.


He
will provide
.
If God can
speak
Heaven and Earth into existence, He can certainly handle the lives of my husband and boys!
He
will
provide. God doesn't lie and He keeps his promises 100% of the time! If God said it, He's going to do it.
He will
provide
.
We cannot even comprehend the thoughts and ideas of God. I would never want to limit God with my lowly ways when His ways are so much higher! I don't have to understand the how's and why's of His provision in order for Him to be fully capable.
It's also rather absurd to think that God would only provide for
me
and not for my husband and children too, don't you think?
I have to trust God. I have to trust that God will take care of them. I have to let go of that fear, that worry, that anxiety. He will provide a way of escape. He will be their comfort. He will bind up their wounds. I have to trust Him.
I DO TRUST HIM. Right now.
(Hey
Heather
, thank you.)