I saw this guy out in my flowerbed today.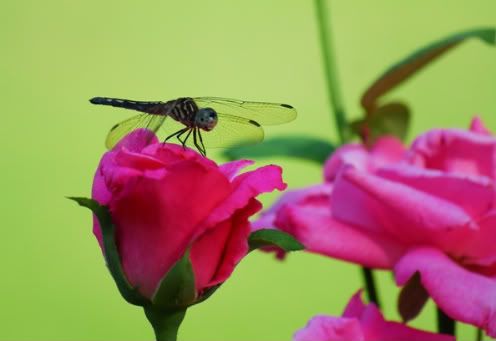 I have no idea why that dragonfly (or damselfly?) flew from that vibrant rose over to this one...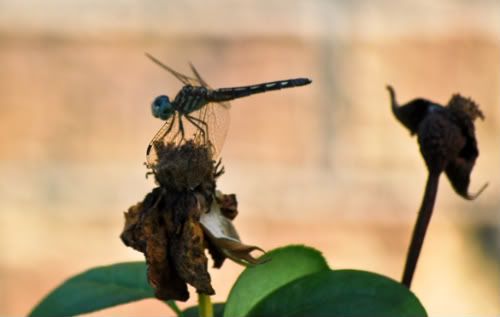 Ewwww!!! Maybe there were more bugs to eat on the
dead
plant?
I have never been very good at bug or animal identification.
Not even with a simple guidebook, y'all.
Is there a studious entomologist out there that can help me?
It was fun to see that my sister
Coco
had the same idea today! But she was smart enough to keep it
wordless.
I have always been know to let my big mouth get me in trouble and prove my ignorance.