Since school is SERIOUS business, I have some serious pictures of my boys.
Austin: 10 years old, 5th grade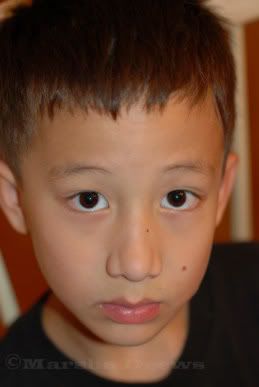 Noah: 8 years old, 3rd grade
To see other people's school pictures, check out Darcy's
Not-Back-to-School Hop
going on right now!
Hmmm... I wonder where my old school photos are? Y'know, the cute elementary school ones-- not the ones that encompass the teenage years.
And since you're here, please
drop by
and wish Austin a very happy double-digit birthday!